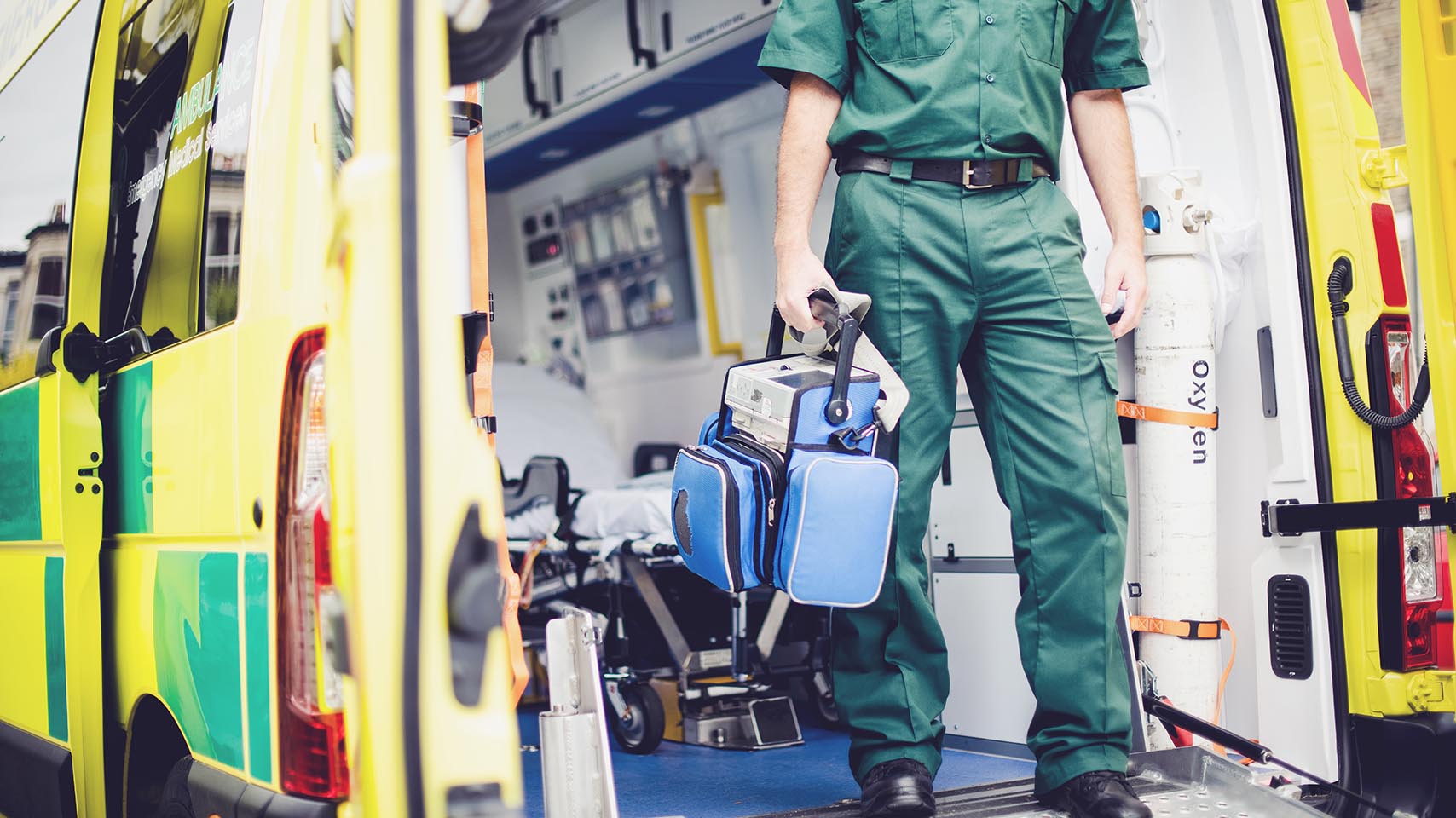 Last Thursday, my dad collapsed at home following complications after recent cancer surgery. I rang an ambulance, and he didn't argue. This is quite a big deal. He's a stoic, former soldier, prison officer and police service employee. Our upbringing has been pretty clear; you ring 999 if you're at risk of death, not before.
Given his circumstances, the call handler assigned us as Priority 1 and told us an ambulance would be with us within 14 minutes unless they were diverted. As it was, we waited for 45, but frankly, it didn't matter. Help had arrived.
"…we don't drink on shift because we're too busy to find a toilet!"
In my dad's tiny front room on a day when the temperature was 33 degrees, I stood and watched helplessly. The paramedics stuck ECG pads onto him, tried and failed to administer IV morphine due to difficulty finding helpful veins, and got him to breathe in Entonox. Both dripping sweat in thick twill uniforms, they declined offers of water because "we don't drink on shift because we're too busy to find a toilet!".
Soon it was blue lights on, and we were bouncing around in the back of the ambulance, sweat running down backs with the paramedic forcing open a roof hatch to let some air in while rummaging around in cubby holes for paperwork and oral morphine syringes. Loudly reassuring dad, "we'll get you there, fella; just over that big roundabout now, not far!"
Even if the NHS wasn't in crisis mode after decades of underfunding, after two years of a pandemic and a backlog of cases, this is a desperately hard job in desperate conditions. The people that do these jobs are incredibly resourceful, physically and mentally strong. Brave.
I sat there, holding dad's shoulder and biting my lip to stop myself from bawling while I thought about what a culture we have where criticism of these services, free to the public, is bandied about in the media and on local gossip forums.
Dad came home yesterday. It gave me great delight to tell him that I was returning the compliment some 30 years after he last grounded me, presumably about something to do with boys, lavishly applied amateur make-up or cheap cider. Grounded till Friday and only then to the newsagent.
Once again, our incredible NHS, still free at the point of need, have picked this man up, restored him and put him back on his feet. I'm indebted. I always will be.
If we can ease some of the financial pressures on the country's public sector workers by making affordable mortgages available to them, then I will have repaid at least some of it.
Best wishes,
Mel
CEO, Bevan Money